1. From "Meetings" drop-down menu choose "Meeting Registration / Abstract Submission"

2. Login
If you do not have a password, enter your email adress and click "Email me my password" button.
If you did not receive a password, check your Junk Box, or contact PICES Secretariat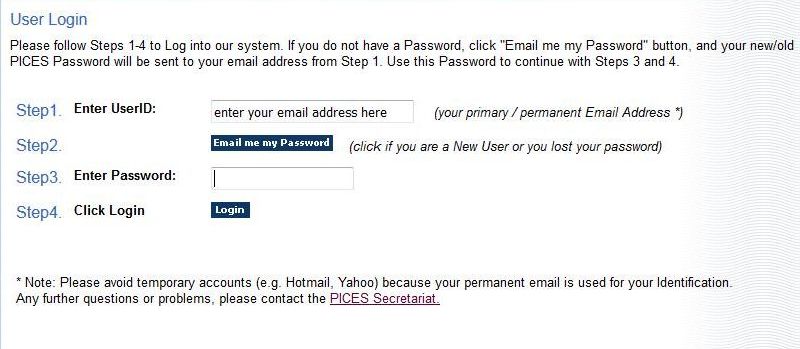 3. Contact Information
Fill out / update Contact Information page and click "Update" button located at the bottom of the page.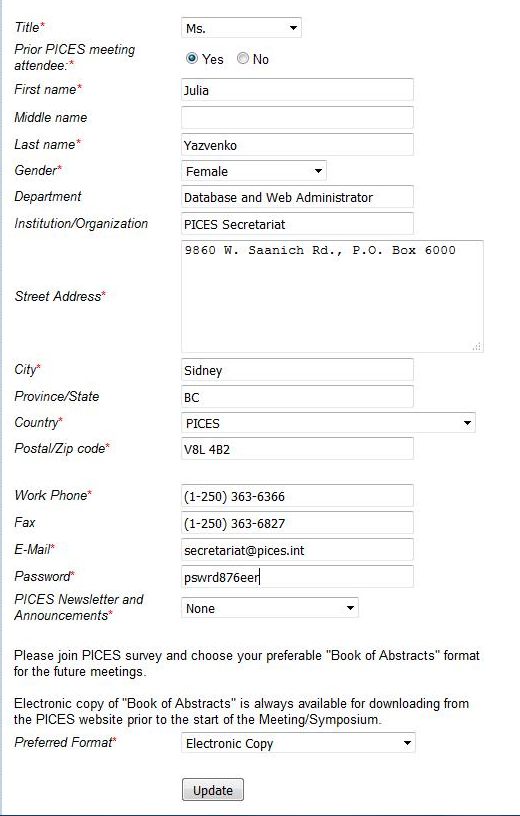 4. Check the box to select Meeting and choose the registrant type from the drop-down menu.
Click "Register" button.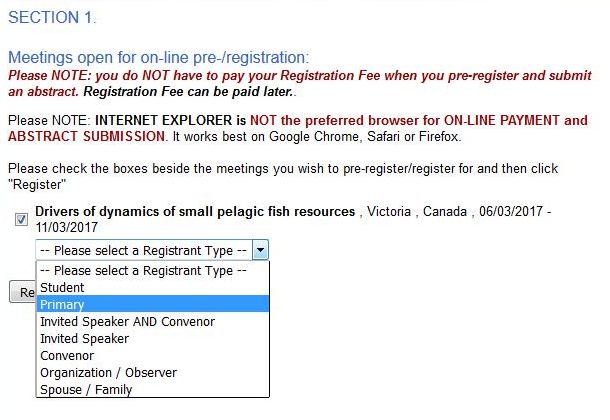 5. This is the area, where you can
Submit Abstract
Make Registration Fee Payment
Download on-line Registration Fee Payment Receipt
Donwload pdf Registration Fee Payment Forms
Submit CV and Financial Support Application