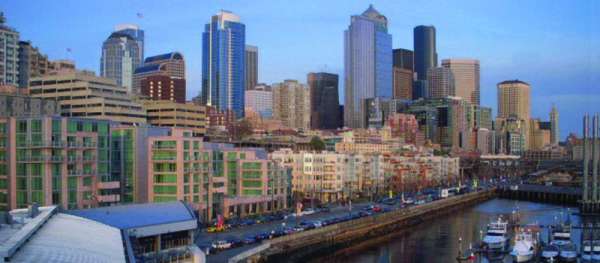 ESSAS 2011 OSM
May 22-26, 2011, Seattle, WA, USA
Scope of Meeting

The sub-arctic seas are among the regions that support the most important fisheries of the Northern Hemisphere and are regions anticipated to experience some of the most rapid changes in climate from global warming. The sub-arctic seas differ considerably in their latitude, and the amounts, sources, physical properties and biological constituents of advected water. In contrast, their fisheries are dominated by a few species of gadid fish, particularly species of cod and pollock. There is considerable concern that the combined effects of climate change and fisheries removals may shift these marine ecosystems into alternative stable states, which may have a lower yield of species valuable to people. Additionally, it is becoming increasing evident that the connections between the Arctic and the Sub-Arctic are important to both systems.

Comparison of the forcing mechanisms among the sub-arctic seas has been useful for learning more about these ecosystems, and the responses of their biological components, including commercially exploited fish stocks, to variation in physical and anthropomorphic forcing mechanisms. In response to interest in these ocean regions by the international community, ESSAS, with support of its international partners, IMBER, PICES and ICES, is holding a 2nd Open Science Meeting to facilitate interdisciplinary comparative studies of these important marine ecosystems and their present and future responses to climate variability. The symposium is open to all.



Important Information
Upcoming Deadlines
March 15, 2011
Attendance confirmation
from presenters
March 15, 2011
Confirmation from presenters regarding edited abstracts
Past Deadlines
October 1 , 2010
Deadline for submission of proposals for workshops (form)

January 23 , 2011
(extented from Jan. 15)

Discounted registration
Abstract submission
Financial support application
February 23, 2011
(extented from Feb. 15)
Notification e-mails about Abstract Acceptance.
Notification e-mails about Financial Support Grant.